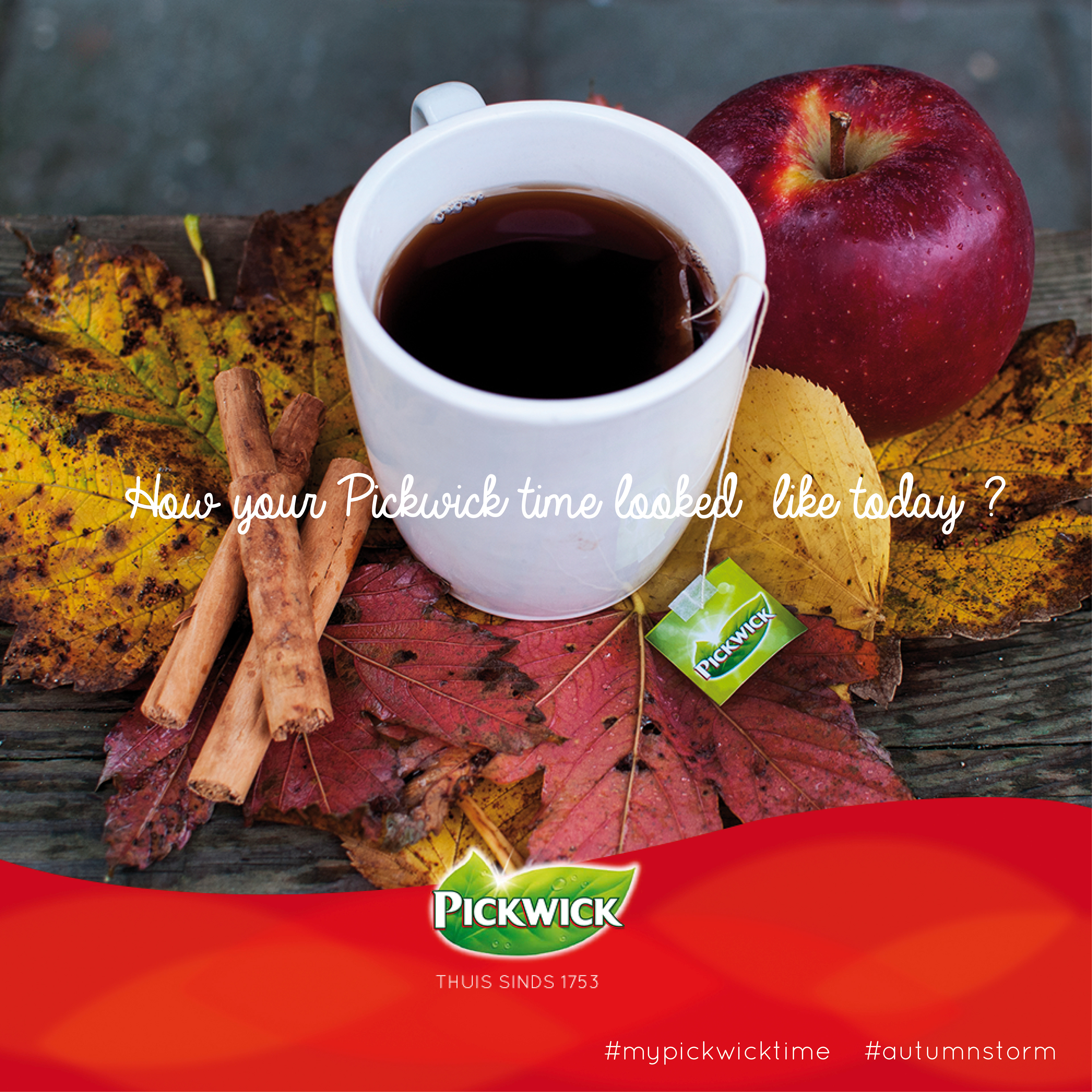 - target audience woman 30 and above

Social media concept to help promote Autumn Storm tea by Pickwick during the autumn season. As the pickwick social followers are very eager in communictaion on social media, sharing their stories and pictures, the concept is based on letting people express their creativity and share it with others. 
Series of inspirational pictures was created in order to help to create awareness of the autumn edition of the tea and give the guidance and inspiration to the target audience about how they can express and capture their pickwick time which can be than shared with hashtag #mypickwicktime on the social media.