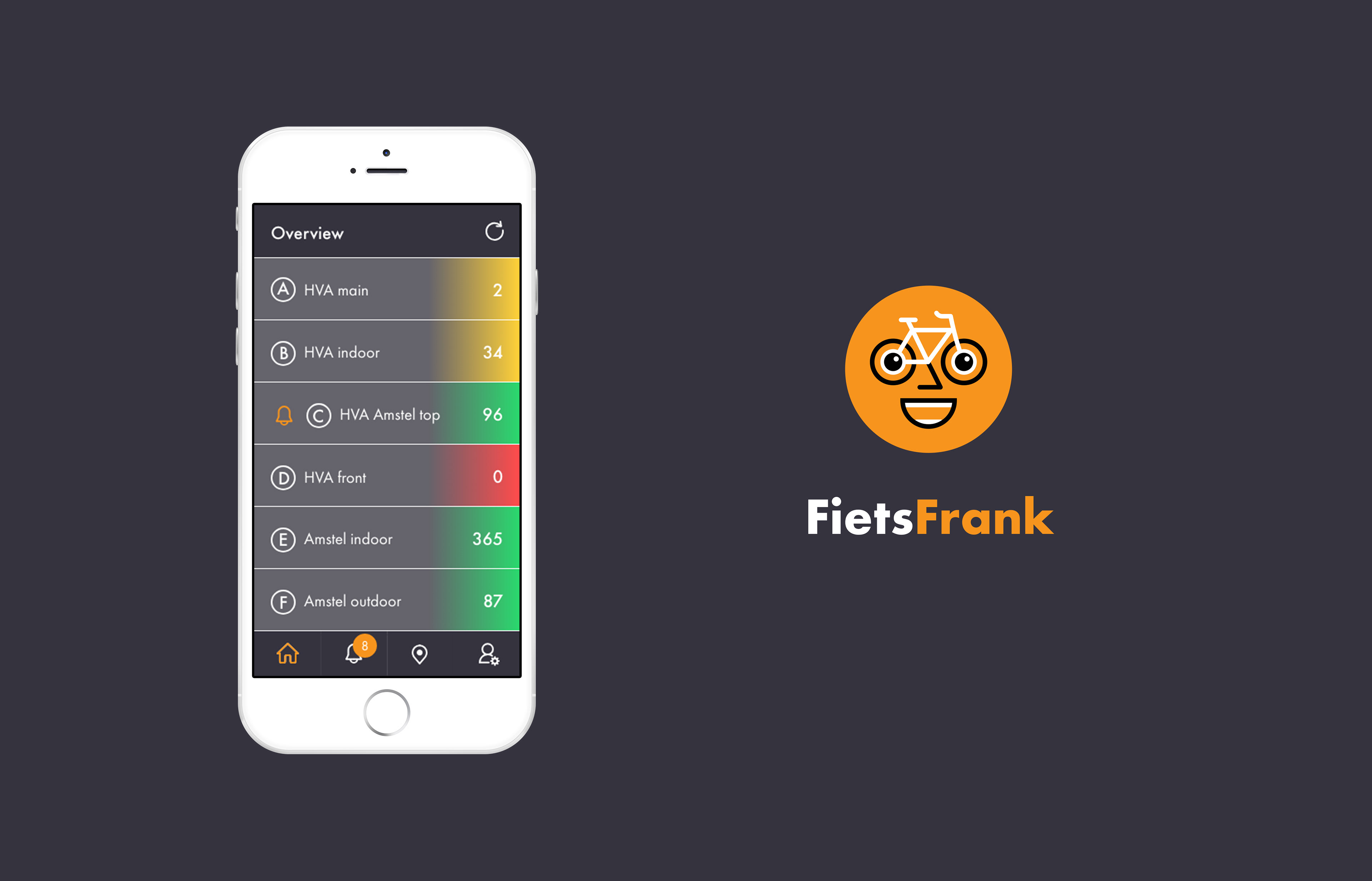 PROBLEM AREA
There is a problem with a bicycle conjunction around the Amstel campus. The campus is located right next to the train station resolving into overcrowded parking facilities and people parking bikes outside of designated areas for bike parking. This forces handhaving personnel to take away improperly parked bicycles on daily basis. They are also trying to inform people arriving at the campus about where they should and should not park their bikes, but this does not seem like an effective solution.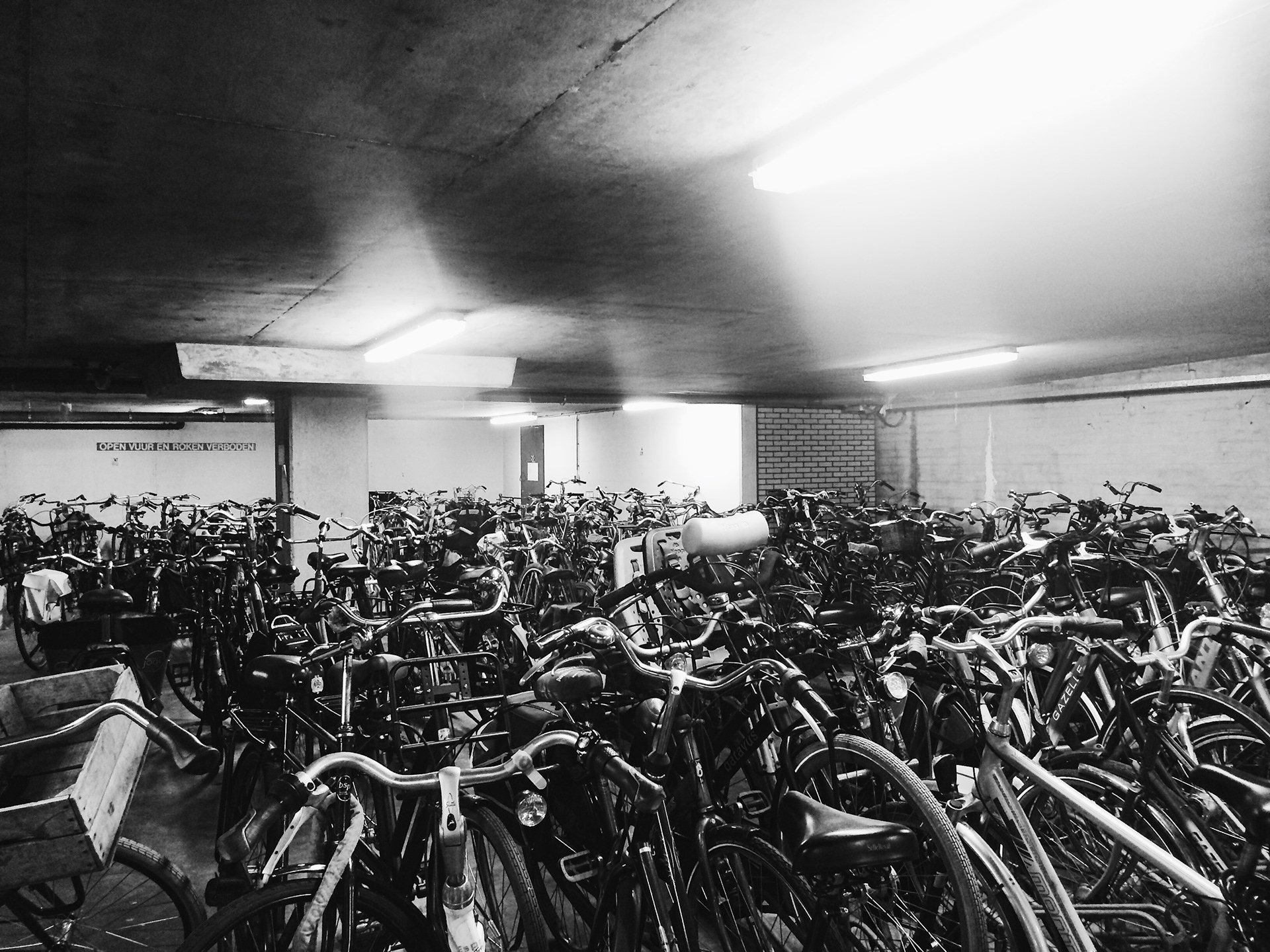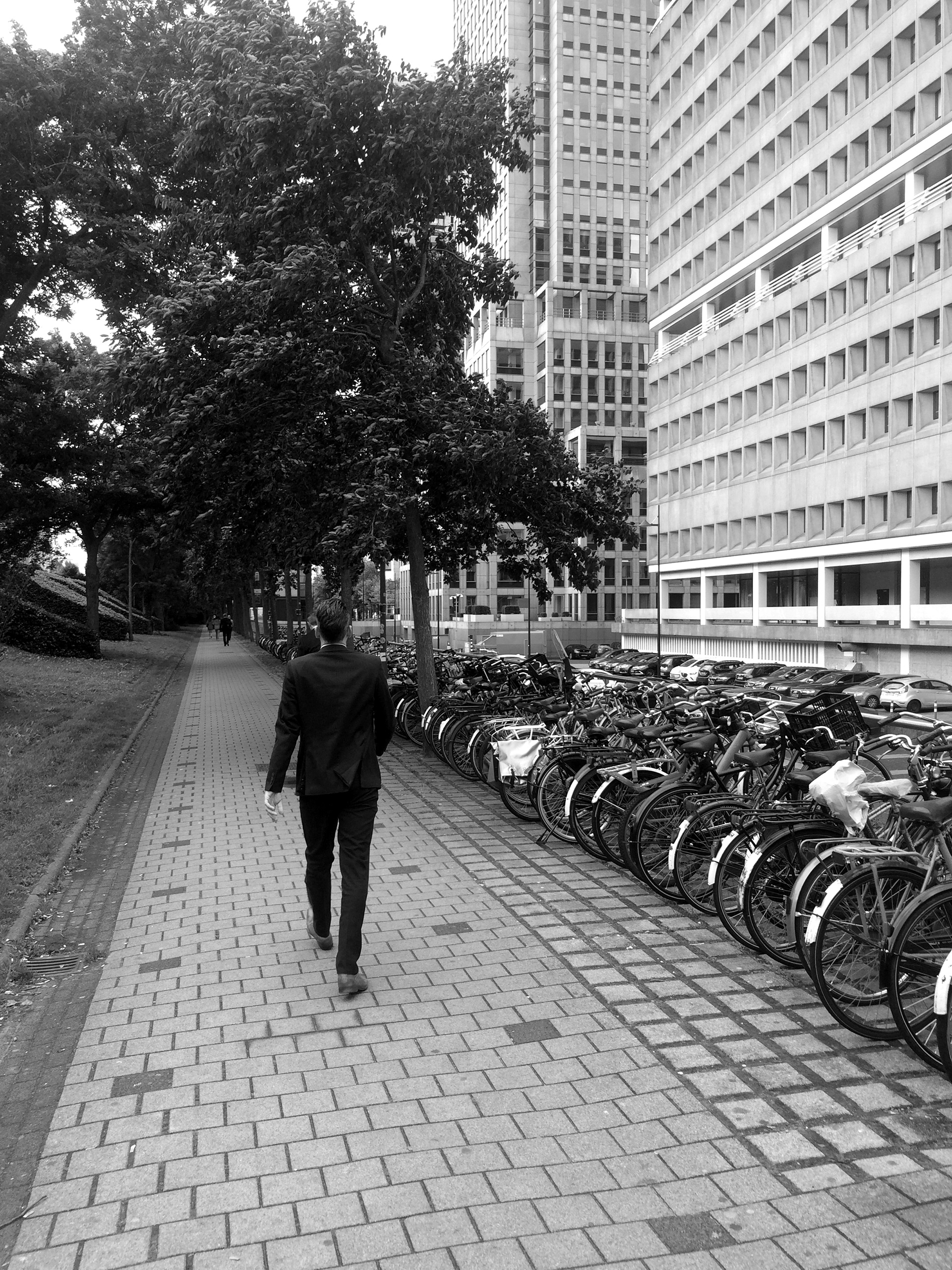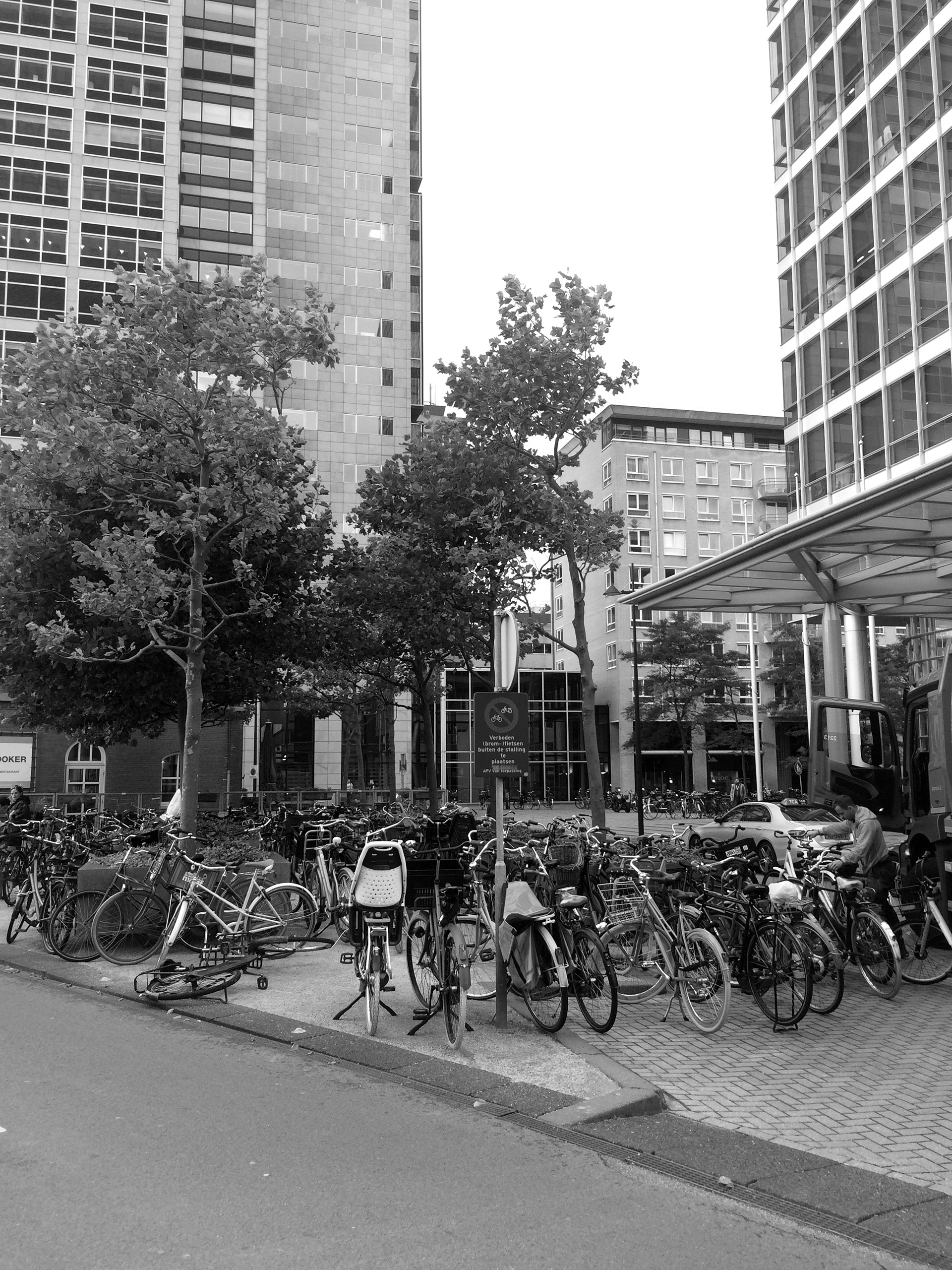 SOLUTION
The created concept suggests installing LED pathway in the pavement that would lead bikers to the free spot. The main big lights placed at the entrances indicate whether there are free spots (green light) or not (red light). The bike racks include pressure sensors that can indicate whether a bike is being parked there or not. Since there are lights communicating parking occupancy already at the entry points, bikers can be directly sent to next location without having to waste time and having to enter the parking area. 
The human element is an interesting part of the concept. Handhaving personnel who is now given a more specific task to check and control whether bikes are being parked properly in bike stands and be available to assist bikers with questions. The handhaving worker is equipped with an app that has a map with an overview of parking facilities, therefore if someone asks for direction or placement of those parking spots he can show it to people on the map. Moreover, he gets notification from the system if there is a parking spot that is free for too long, although there is a pretty busy flow of bikers coming in an out. The app sends him notification and directions to the place. Once he gets to the place he only needs to notify the system if the bike spot is free or not and why. This way we keep limiting human errors. 
The app is designed to have big touch target sizes and high contrast to provide good user experience even while being used on a sunny day outside. The green, yellow and red colours in map and notification overview show the occupancy level of each parking location.