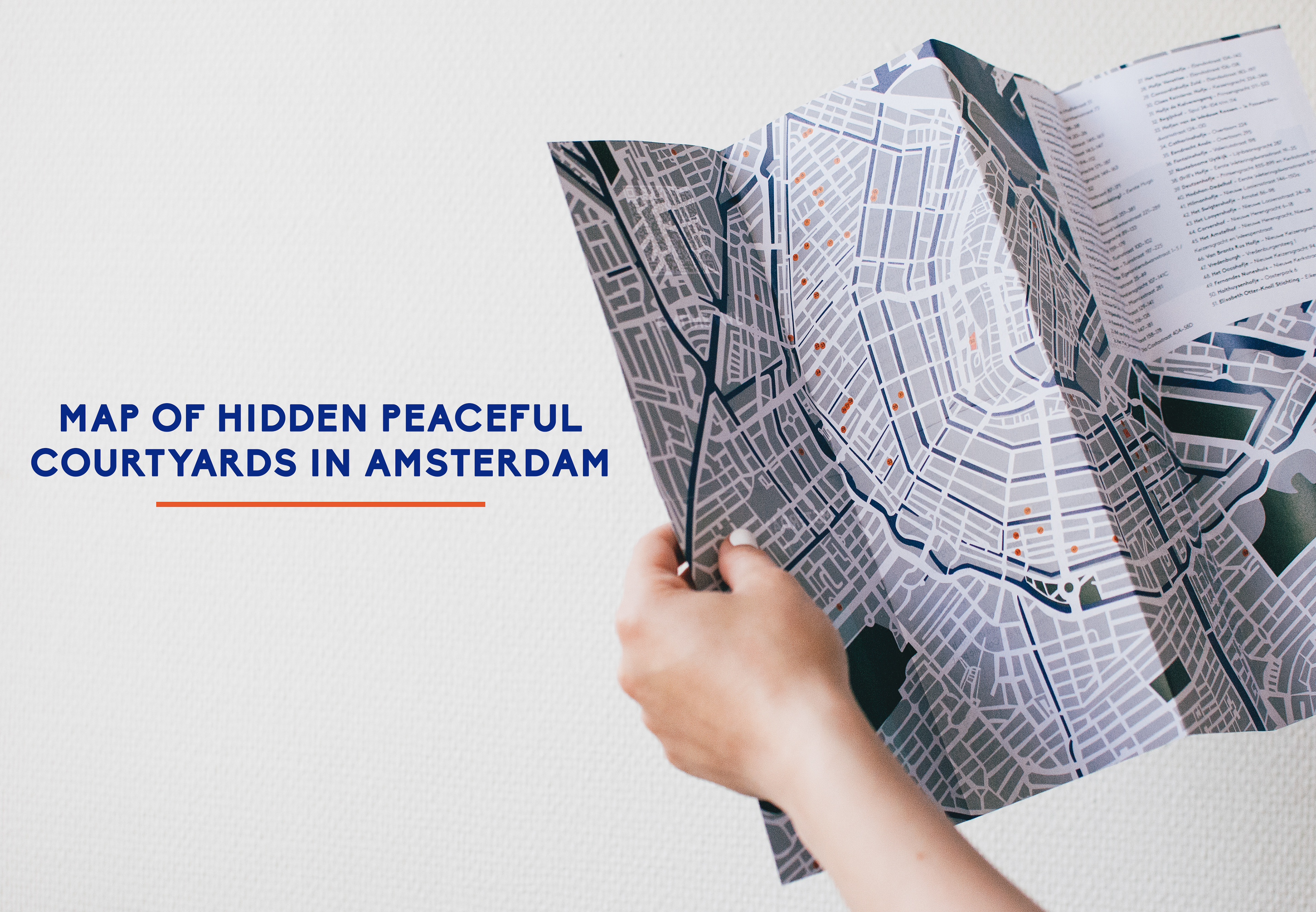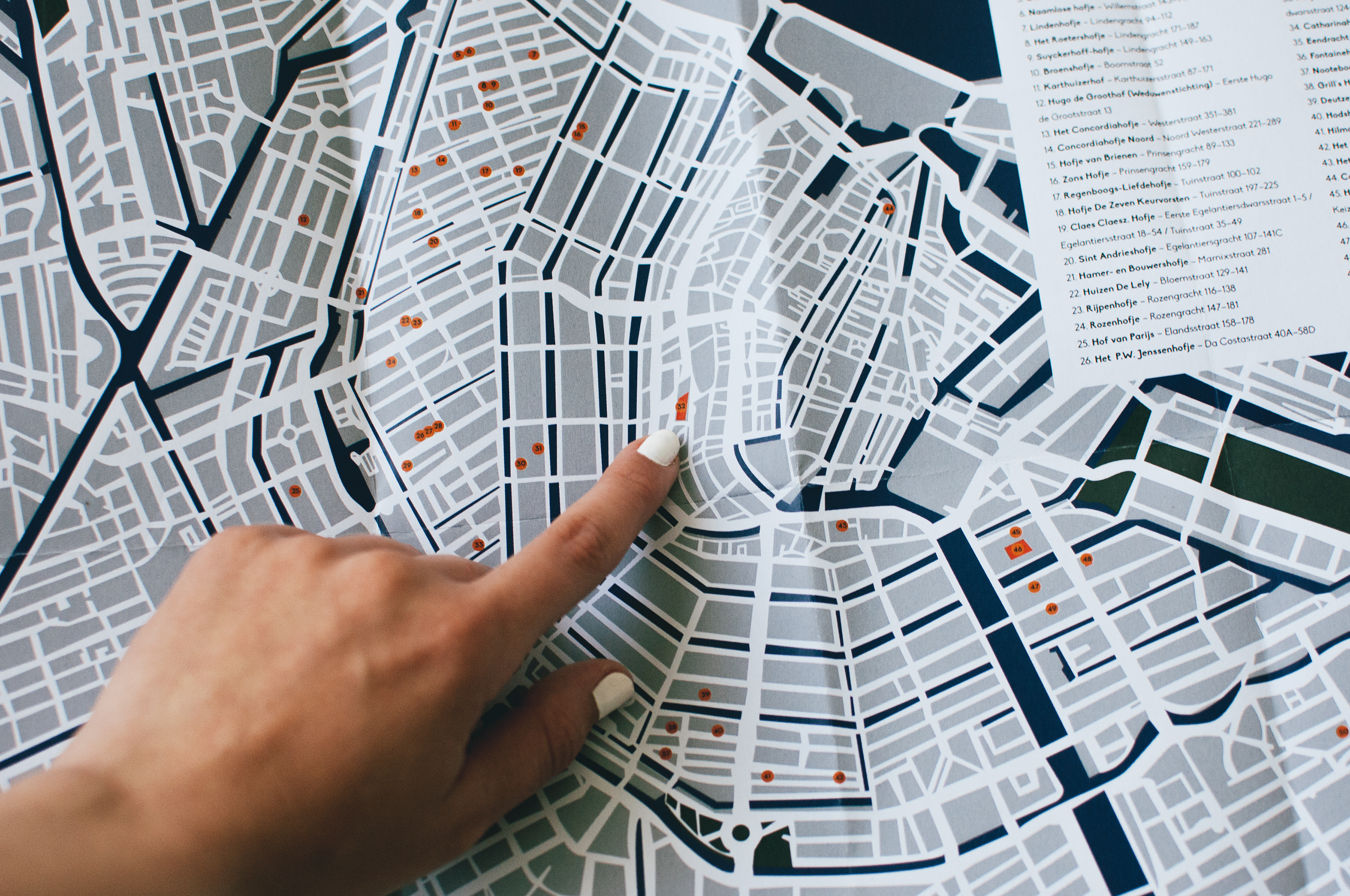 Map with locations of hofjes in Amsterdam.
Hofjes are small courtyards with almshouses(charitable housing) around it. Hofjes are usually built in a U-shape with yard or garden in the middle and a gate as an entrance. Almost all houses were for women, many hofjes were founded for the people of the same faith as their founder. Hofjes were usually for widows, elderly people, poor people or young (art) students.
The most famous hofje in Amsterdam frequently visited by tourists is Begijnhof.